Hacienda de San Jorge Hotel
Hotel on the Island of La Palma.
The first thing that surprises you on entering the Hotel, is its immense, refreshing lobby: seven hundred square metres of light and colour, with plants everywhere, and decorated with avant-garde furniture. Meeting up with people either takes place in the Lobby, or at the highly original seawater swimming pool, shaped like a lake, where hammocks and parasols are available, as well as bathing towels.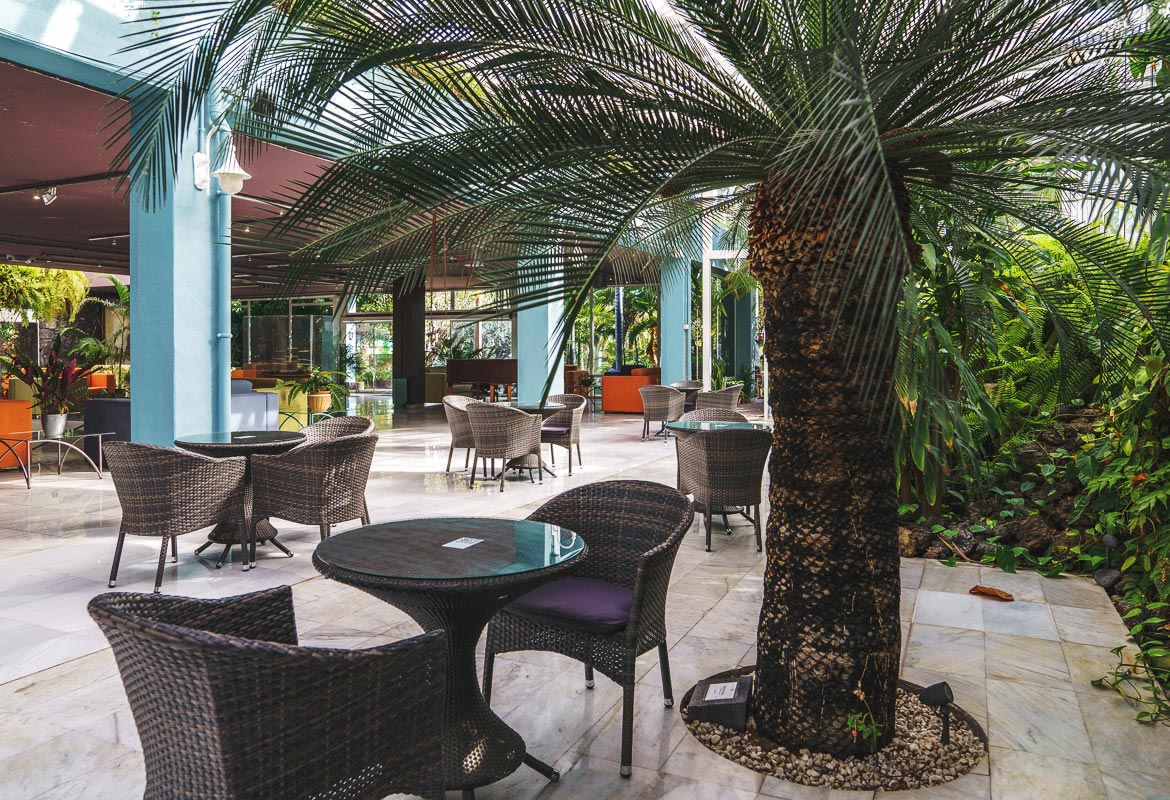 Perfect place to relax in nature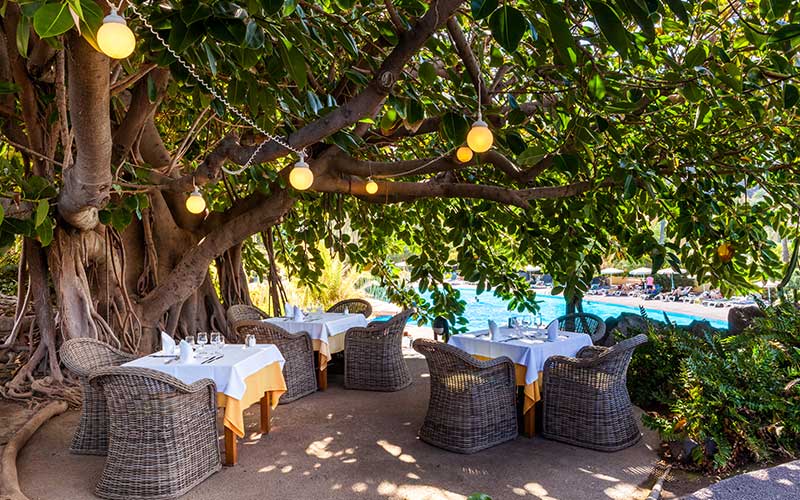 A quick dip and a cooling drink beneath the giant Ficus tree will soon leave you feeling satisfied for having chosen the ideal spot to relax for a few days, as you breathe in the surrounding atmosphere of quiet, peacefulness, and absolute tranquillity on the Island of La Palma.
At your disposal for everything you need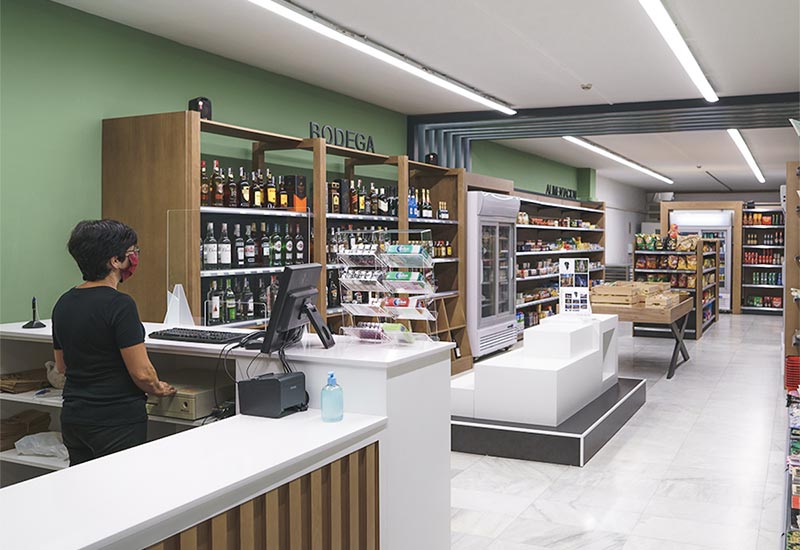 Close to the Reception desk, the complex offers a mini-market where food, books, press, typical souvenirs, embroidery and a wide range of beach and swimming accessories can be found. And for any kind of information about the Island of La Palma, our Hotel staff will be delighted to help you. Enjoy your stay!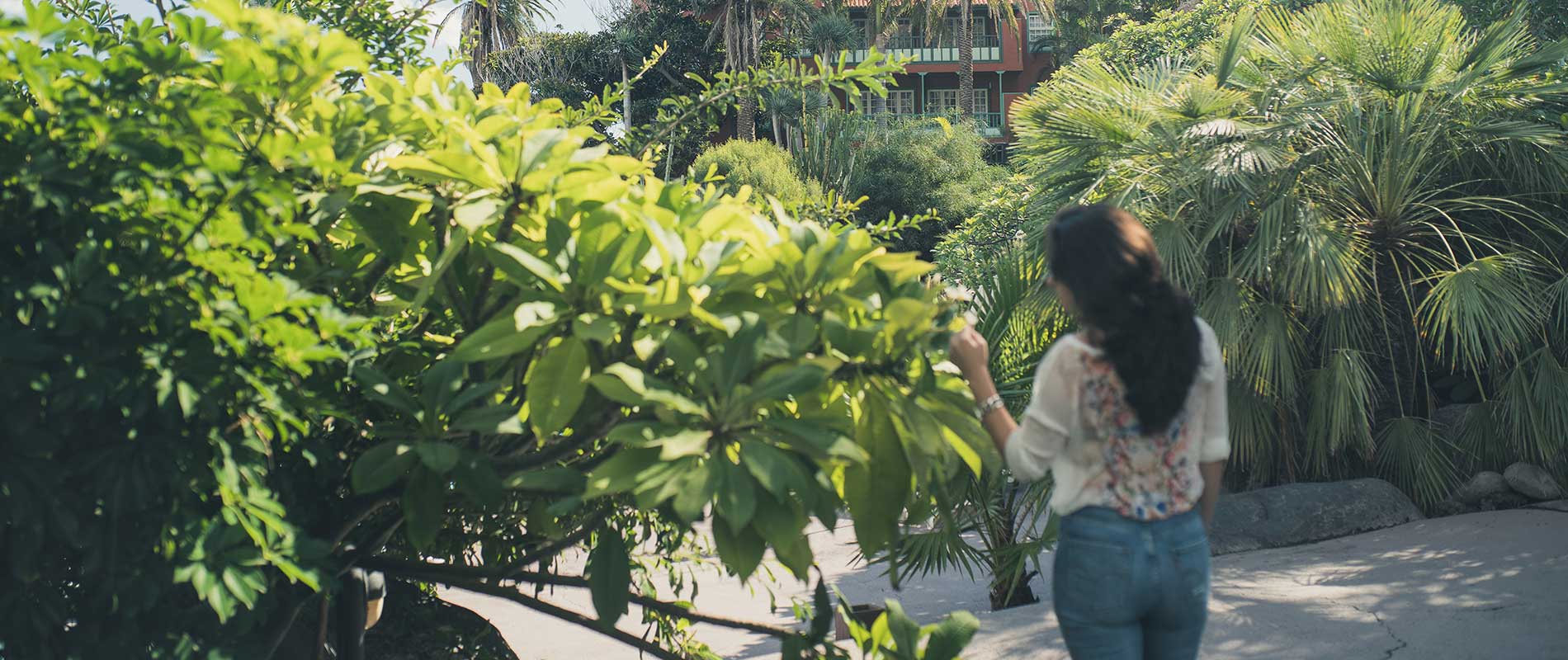 Gardens with charm
Hacienda San Jorge is, above all, a garden feel. While walking through the garden, or simply admiring it from the terrace or balcony of any of the rooms, and being submerged in that wonderful symphony of sensations that only nature can create – the smell of grass, the scent of flowers, birdsong, water running in streams and fountains where it springs from antique earthenware jars, or flows over a millstone, or plunges from a cascade into miniature rock pools, – all we can say is that there are many gardens which are meant to be visited, but the one at the Hacienda San Jorge is, above all, a garden to be felt.
More information